Pizza is one of the best foods in the world, which is why City Pizza is here to offer you the best of the best! When it comes to pizza, we know that you have a lot of options to choose from. However, nothing will beat our homemade sauce, fresh ingredients, and wide variety of toppings to choose from. Learn more about what sets us apart from the rest and order your pizza through us today!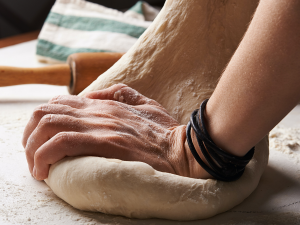 We Use Fresh Ingredients
City Pizza only uses the finest ingredients. When you order a pizza from us you can rest assured that your pizza is made from fresh and whole ingredients. We don't use any harmful ingredients or put anything into your food that you wouldn't want. You can taste the freshness and you'll know a City Pizza over the rest. 
Experience Our Homemade Sauce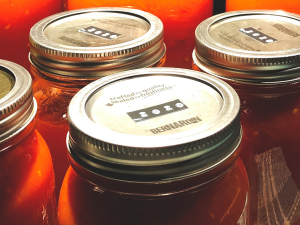 The sauce of a pizza is one of the most important parts about a pizza. Our tomato sauce is rich with flavor and made right here in house. With notes of fresh tomatoes, basil, garlic, and more, you'll be able to truly taste the difference between our sauce and the rest. Our homemade pizza sauce is made daily, just like our dough.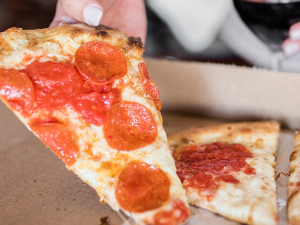 Plenty of Options to Choose From
No matter if you're someone who has dietary restrictions, allergies, or just prefers to eat a specific way, City Pizza has plenty of options to choose from! Whether you're vegetarian, dairy-free, or on a specific diet like Keto, we are sure that we have something for everyone on our menu. If you're still looking for something you're not seeing, don't be afraid to ask! Our employees are here to help and give you the best pizza possible.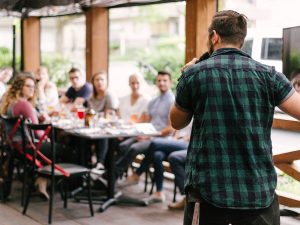 We Even Offer Catering
While pizza is the perfect meal for a date night, self care day, or birthday, you may find yourself needing pizza in larger quantities. Let us help you on your next big event or corporate team lunch. No matter how large or small your next event is, City Pizza can help cater it! Learn more about our catering options online.
City Pizza has tons of convenient locations all around Canada. Find one near you and order your pizza online today! We can't wait for you to experience the City Pizza difference!