Need Fast Quality Food? Online Ordering Is Fast!
If you're looking for some quality pizza for pickup or delivery in Canada, look no further! Order delicious and affordable pizza from City Pizza at our locations across Ontario. Keep reading to learn more about how to order from City Pizza and the best deals that you can get.
Step One – Pick Your Location

City Pizza has plenty of locations to choose from throughout Ontario, Canada. Along with our corporate offices, we have three Pizza City restaurants in Kitchener, including one conveniently located at University of Waterloo. We also have franchise locations in Waterloo itself, two in Cambridge, and one in Guelph, Brantford, and Burlington, with more opening all the time. In fact, we welcome qualifying participants to look in our exciting franchising City Pizza opportunities! With 10 locations currently, we hope to expand greatly to be able to provide more delicious and affordable pizza across Canada and beyond.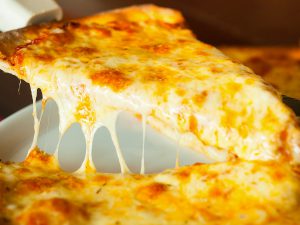 Step Two – Pickup or Delivery
Whether you're able to come swing by to pick up your pies or would like to to deliver them, City Pizza has you covered. Easily choose from pickup or delivery when ordering your pizza online. For the best deal, get 2 Extra-Large 3 Topping Pizzas at $20.99 when you order online and choose pickup — you won't want to miss this delicious and fresh deal!
Step Three – Browse Our Menus
No matter your taste, City Pizza has something on the menu for everyone. With plenty of specialty and create-your-own pizza options, chicken wings, panzerottis, drinks, and more, your tastebuds will never get bored ordering pizza from City Pizza Canada. Be sure to pick out 2 Extra-Large 3 Topping Pizzas to get them both for $20.99 if you're choosing to pickup your order for the best deal!
Step Four – Place Your Order
Once you've picked out the perfect combination to satisfy your cravings, place your order with City Pizza and soon, you'll have a hot and tasty meal ready. No matter if you choose pickup or delivery, you can always expect your order to be hot and ready fast, and at a decent price, too!
---
Join the Pizza Revolution!
City Pizza's mission has always been to offer delicious and affordable pizza made only with high-quality ingredients. We strive to keep overhead costs low so that we can ultimately pass the savings onto our customers! Join the pizza revolution and enjoy our slices starting as low as 99 cents.